SH:24 took home the winning trophy in the Digital and Technology category at the Guardian Public Service Awards 2018.


The awards, now in their 13th year, recognise and celebrate the outstanding work delivered by teams and individuals improving public services across the UK.


Winners and finalists come from local and central government, social care, housing, health, digital services, prisons and welfare services and are all enhancing the lives of some of the most vulnerable communities in the UK.
Judges were impressed that SH:24 "takes the pressure off the NHS" and in its awards supplement, the Guardian quotes Prof Kevin Fenton, director of health and wellbeing at Public Health England (PHE), who describes the arrival of SH:24 in the sexual health space as "an innovation in sexual health provision".
Since starting in south London, where SH:24 is still based, the digital round-the-clock service has expanded, with NHS and local council contracts in 15 regions across England. Our website regularly receives 13,500 hits per month and the Guardian describes it as "a mine of clear information and advice about what it takes to maintain good sexual as well as reproductive health."
The winners were announced at the Royal Horticultural Halls in London on 27 November and SH:24 saw off competition in its category from Hertfordshire Council and City of York Council.
Read more about the awards on the Guardian website.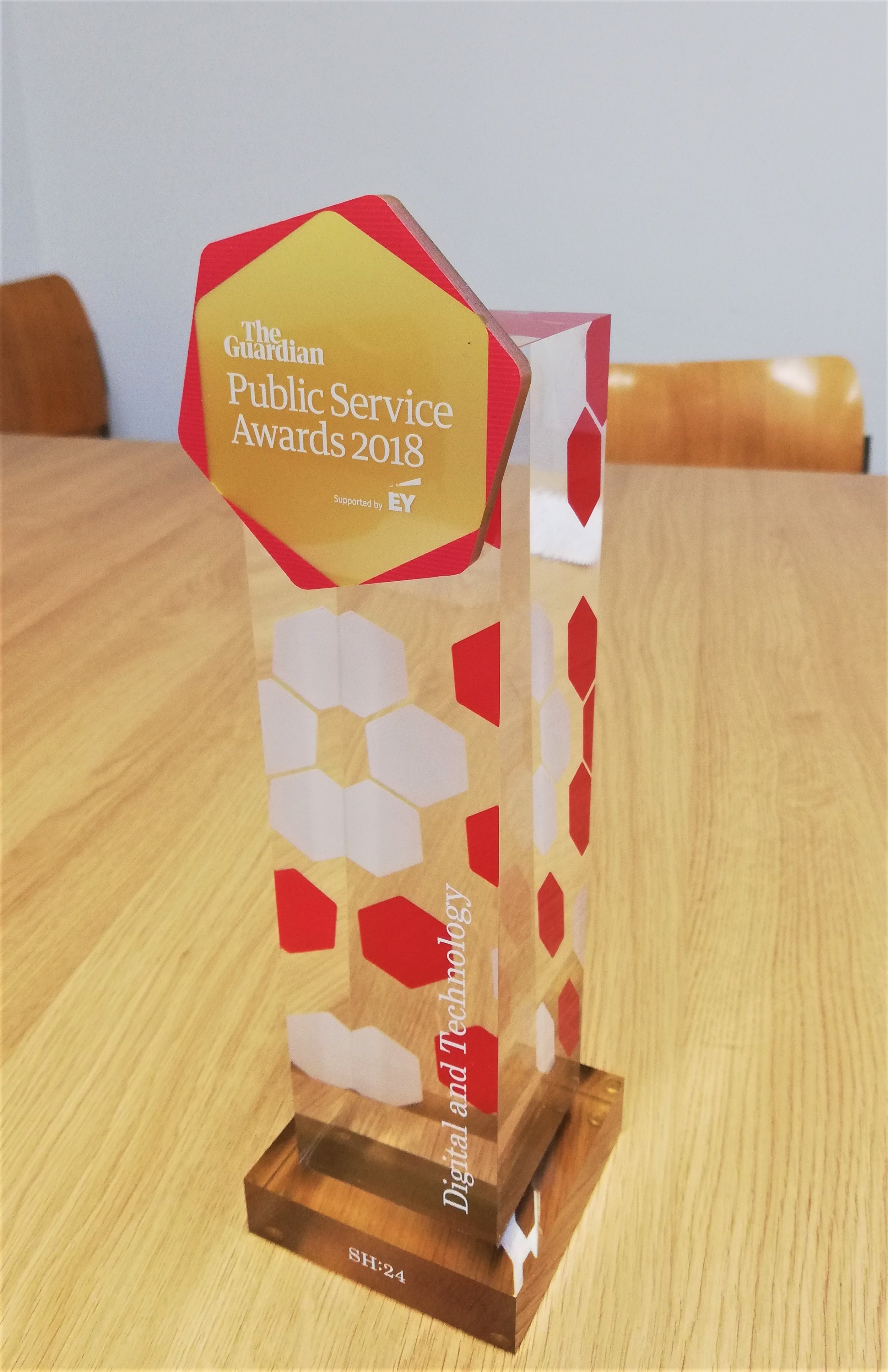 "SH:24 is revolutionising the treatment of sexually transmitted diseases, driving genuine improvements." (Guardian Public Service Awards judges)